UK Spouse Visa
Also known as a UK marriage visa, a spouse visa allows married partners of UK citizens to immigrate to the UK because they are married to someone who is 'settled in the UK'.
Eligibility Requirements:
To qualify for a UK spouse / marriage visa you must satisfy the following requirements:
You and your spouse must be 18 years old or over.
You must have met each other and be legally married – this is to prevent arranged marriages.
You must intend to live together permanently.
You must have enough money to support yourselves (and any dependents) without claiming public funds.
Your sponsoring partner must earn more than £18,600 per year or have enough savings to be able to sponsor you. The minimum financial requirement is higher if they are also sponsoring dependant children.
You must have suitable accommodation for you, your spouse and any dependants.
You must satisfy the English language requirements – A1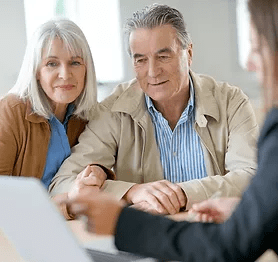 How do I apply for a spouse visa?
You can apply for a spouse visa from overseas or from within the UK.
If you are already in the UK on a fiance visa, work visa, or student visa valid for more than six months, you may be able to switch into a spouse visa.
How long does a spouse visa last?
If applying from overseas, a spouse visa is initially issued for 33 months. If you are applying from within the UK a spouse visa is issued for a period of 30 months.
Can I extend my spouse visa?
You can apply for an extension for an additional 30 months which can take your total time in the UK on this visa up to five years. At this point you can apply for Indefinite Leave to Remain (ILR) provided you are still married and living in the UK with your spouse and continue to meet the maintenance requirements. After you have been granted ILR you may be eligible to apply for naturalisation as British citizen.