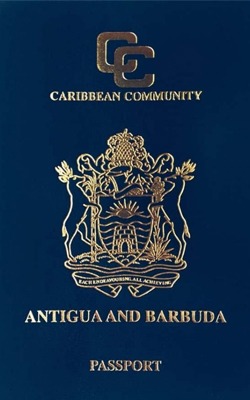 HOW TO OBTAIN ANTIGUA CITIZENSHIP THROUGH INVESTMENT
The citizenship by investment programme for Antigua and Barbuda provides a second passport to investors offering visa-free travel to over 160 countries including the UK, EU Schengen zone, Hong Kong and Switzerland.  There are several options for investment to gaining citizenship in Antigua. Investors can choose to contribute $100,000 to the Antigua National Development Fund or invest $400,000 in a government approved real estate project. For connected investors this can be reduced to $200,000. Applicants also have the option to invest $1.5m in establishing a business ($5.0m for two or more investors).
ANTIGUA CITIZENSHIP BY INVESTMENT REQUIREMENTS
In addition to making the necessary investment or donation there are several requirements that applicants must meet when applying for Antigua and Barbuda's Citizenship programme.
Family Requirements
Family members can be included in the application for citizenship. The main investor can include:
Spouse
Dependent Children up to 30 years
Dependent parents over 55 years, of the principal applicant, or of his or her spouse
Unmarried siblings of the principal applicant, or of his or her spouse.
Due Diligence Requirements
All applicants will need to be of good character and undergo the government's due diligence formalities: Investors must provide
Police Reports – evidence of a clean criminal record
Have no outstanding visa refusals
Various documentation, including financial documents, employment/ business documents, ID, proof of address
Minimum Stay Requirements
Once applicants have successfully obtained Citizenship in Antigua there is a minor minimum stay requirement to spend at least five days in Antigua within the first five years. Citizens of Antigua and Barbuda have the right to live, work or study in Antigua, if they wish to. There is no interview or language test required and the entire application can be completed remotely.
Good Character 
Clean Criminal Record
No Visa Refusals 
HOW LONG DOES IT TAKE TO GET CITIZENSHIP BY INVESTMENT IN ANTIGUA?
Applications for Antigua's Citizenship by Investment programme typically take around 4-6 months to be processed from the date the applicant's file is submitted to Antigua's Citizenship by Investment Unit (CIU). Most applicants take an average of 4-6 weeks prior to this to gather all their documentation. Taqween Consultancy's in-house processing team will assist applicants with this entire process and the application can be filed remotely, no need to travel.